Dental benefit plans:
Dental + Telemedicine Careington ($12.95/mo)
  or  
Dental Plans only ($120-150/yr)
The Careington DENTAL PLAN includes the following benefits: DENTAL + VISION: Dental & Vision discount plan, save up to 70% compared to regular dental costs. NO WAITING PERIOD! Pre-existing dental issues accepted.
TELEMEDICINE (no-fee, phone or online Dr. visits, Rx refills, etc) – INCLUDED with Dental plan above (otherwise it's $49-79 per "visit" without the plan)
Rx PRESCRIPTION DRUGS – discount plan INCLUDED (save up to 70% on Rx medicine)
Get a quote:
Telemedicine by DialCare – included in Careington Dental plan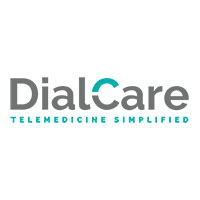 DialCare is a modern, easy-to-use telemedicine solution for non-emergency illnesses and general care. Members have direct access to state-licensed and fully credentialed physicians, via phone or video consultations, to receive treatment and advice for common ailments, including colds, the flu, rashes and more. Physicians are available 24 hours a day, 365 days a year, allowing members and their families convenient access to quality care from home, work or on the go. When medically appropriate, a DialCare physician may prescribe a short term, non-DEA controlled medication that they can pick up at the pharmacy of their choice. Members can conveniently connect with a physician with no consult fee.
When to use DialCare:
For non-emergency medical issues and questions
During or after normal business hours, nights, weekends and holidays
If member lives a significant distance from a primary care physician
When a primary care physician is not available
When traveling and in need of non-urgent medical care or advice
What conditions can be treated?
Allergies
Fever
Respiratory infections
Asthma
Gout
Sinus infections
Bronchitis
Insect bites
Skin inflammations
Cold & flu
Sore throat
Digestive issues
Joint aches & pains
Sports injuries
Ear infections
Rashes
Urinary tract infections
And more!